Brevard Insurance Brokerage offers individual and group Health, Dental and Life Insurance coverage for Brevard County residents.
Let Reid Jones, Benefits Specialist find an affordable insurance policy that fits YOU. Reid has been servicing clients in Brevard and throughout Florida for decades. His clients have come to appreciate his knowledge, dedication and hands-on approach to your insurance needs.
What's New @ BIB

Ambetter from Sunshine Health
Healthcare that gives you more
Choose Ambetter for affordable coverage with valuable programs and services. With Ambetter, members get:
A network of trusted provider. Plus in-network urgent care centers, hospitals and points of care near you.
Affordable plan options to fit your budget and needs. Plus you may be eligible for financial assistance to further lower your premiums. This makes Ambetter Silver plans an even greater value.
Full benefits, including annual check-ups, preventive care, wellness screenings and Telehealth services, plus a rewards program , and some Ambetter plans even include vision and dental.
When you choose Ambetter, you're covered on these essential medical care and wellness services:
Emergency Care, Outpatient or Ambulatory Care, Preventive Care, Maternity & Newborn Care, Pediatric Care, Mental Health & Substance Abuse Care, Laboratory Services, Prescription Drugs, Therapy Services and Hospitalization.
Read More About Ambetter Health Insurance
IMPORTANT ALERT!
TRI-TERM HEALTH PLANS from United Healthcare
Some of the outstanding features of this new products are:
The plan's term is 2 years and 364 days. They are called Tri-Term Plans.
They give you $200 every 12 months starting with the first 6 months for Preventive Care. These plans can cover a majority of pre-existing conditions after 12 months.
These plans use the United Healthcare Choice Provider network with over 1.2 million providers nationwide and over 6,000 hospitals. You can go anywhere in the country without referrals from a primary care physician (PCP) is not required to see a Specialist.
You can also add a host of different Ancillaries that are excellent like the no waiting period Dental, Vision Accident, etc.
These plans can have a higher deductibles which bring the rates substantially lower.
All procedures, visits, etc. are charged at the contracted/discounted rate allowed by United Healthcare, saving members substanial dollars from day 1
* United's plans are perfect for young adults who go to school out of state! As well as folks that don't have coverage or have a gap in their coverage. *
These plans are NOT ACA (Obamacare) qualified. Please contact Reid for more details regarding the specifics.
Getting the most effective coverage for your unique situation is our goal. If you need additional comprehensiveness in health insurance by migrating to a "richer plan" or you may need only a lesser plan to save money, we can help you with this decision.
There will still be "special events" that will allow enrollment after the above dates. Special events include marriage, divorce, babies, loss of group coverage, job change, etc. Insurance carriers will require a Certificate of Prior coverage to verify eligibility for special events enrollment.
I would be happy to discuss with you about your particular health situation and budget to find you the most cost effective plan.
Give me a call today. (321) 632-8786.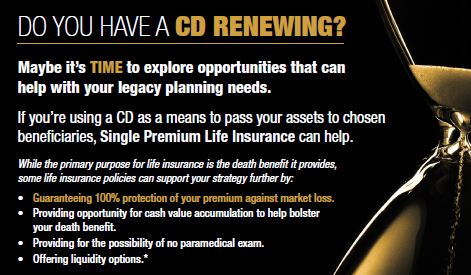 February 20, 2021
It is a pleasure to work with a caring insurance professional that is truly committed to assisting the client to find the best possible solution for the client's situation. Thank you for your patience and taking all measures required to help Janet and me fully understand the health care insurance options available in today's complicated market. You have given us your time and knowledge without hesitation or limit and this gives us an invaluable peace with the insurance option we have chosen.
Further, you always take care of the details throughout the entire transaction. I look forward to a long-term relationship with you. All the best. Take care.
Robert and Janet McIntosh
September 28, 2020
RE: RECOMMENDATION
Our company insurance has been serviced by Reid since mid-2013, and we have never once regretted this decision. I say "serviced" because that is what he does for his clients, he is 'ALWAYS' at YOUR service, day or night. Doesn't matter if you have small questions or complete policy changes, he's ALWAYS there for you, prompt, friendly and considerate of your every need in a timely manner.
For those of you that wear a multiple of hats you will appreciate that YOU never a need to follow up with him like you have to wth 'other companies', Reid follows through, so you don't have to. I would recommend Reid to anyone looking for someone that puts their insurance needs first and foremost
Sincerely, L.S. SIMS & ASSOCIATES, INC.
Reid Jones has been my agent for health insurance for the past eight years. In the beginning he steered me to a policy that fit my needs and during that time had good advice, offered in a friendly manner, whenever I had a question regarding or issue with my insurance. I always felt he took whatever time necessary for me to understand my options and make my choices.
I would recommend him without reservation to anyone looking for an insurance agent.
About three years ago, my husband and I moved across the country to Florida and just a few weeks after arriving I discovered, after a phone call, that I could no longer be covered by my west coast health insurance plan. I took to the internet almost immediately and that same day, made another highly impactful phone call to Reid Jones at Brevard Insurance Brokerage.
CLICK HERE to read entire letter.
I would recommend Cigna to my family and friends. Thanks again Reid.
CLICK HERE to read entire letter.
Dear Reid. Thank you very much for the concern, kindness, efficiency and assistance you gave me...
CLICK HERE to read entire letter.
Mr. J. Reid Jones of Brevard Insurance Brokerage was contacted by Family Counseling Center to give an objective opinion regarding health insurance coverage for the employees of Family Counseling Center of Brevard. We were faced with a staggering increase from the provider that we had for several years.
CLICK HERE to read entire letter.
As a mother looking for the best individual health insurance plan for my family's needs and budget, while at the same time being someone who has consistently had horrible experiences with any and all insurance companies, I can absolutely say that James "Reid" Jones is the ideal insurance broker to trust with all of your family's insurance needs.
CLICK HERE to read entire letter.
First Appointed Agent
Reid Jones is proud to announce that on June 6, 2013 he became the FIRST official health insurance agent to offer Health First Individual Health Plans. Health First Individual Health Plans are available for residents of Brevard, Indian River, Volusia and Flagler Counties. Health First also has an affiliation with Florida Hospitals facilities. This means you can also utilize providers in Orange, Seminole and Osceola counties.
Insurance seminars at Florida Institute of Technology is an example of Reid's continual connection with the local community.
We handle Fixed Index Annuities as well, look into this financial product for your future. Give us a call (321) 632-8786.